The Le Roy Historical Society, Inc. is a member supported non-profit organization.
If you would like to help support the preservation of the history of Jell-O as well as many other historical projects, please contact us at 585-768-7433.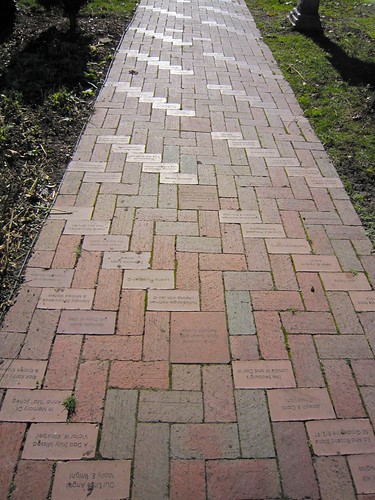 Jell-O Brick Road
Sponsored by the LeRoy Historical Society, the Jell-O Brick Road is a commemorative brick walkway alongside the beautiful LeRoy House Garden. Each brick purchased will be a permanent memory of someone special to you. Personalize bricks with:
Your name
Family name
A veteran's name
In memory of a loved one
An organization
Please sponsor a piece of the Jell-O Brick Road. It is a gift and a memorial that will last many lifetimes.
Leave a legacy that future visitors will come to see while at the same time showing your support for the LeRoy Historical Society.
Cost: $55 per brick. To order a commemorative brick:
Please call 585-768-7433.